No Cost EMI :
Bank Offer (2) :
Partner Offer :
Description
UNIQUE SPRAY ACTIONHOT WATER WASHBUILT-IN WATER SOFTENING DEVICE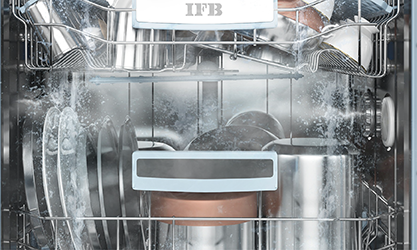 HOT WATER WASH
perfect for Indian cooking
Kills germs upto 99.99% and efficiently removes masala stains from utensils using 70°C hot water.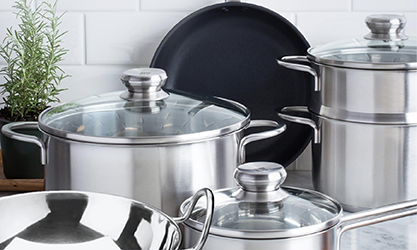 EXTRA HYGIENE 70˚C
Perfect for sanitising baby bottles and utensils. A pre-wash at 50˚C followed by a wash at 70˚C. Three-stage rinsing completely removes food residue and detergent.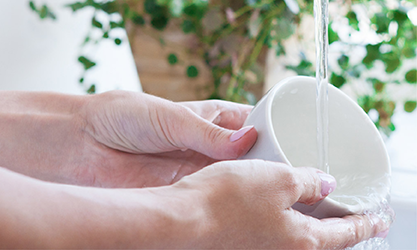 PROTECTS HANDS
IFB Dishwashers help protect users' hands from continuous washing using harsh detergents and water.
uncompromise on
convenience & performance
IFB Dishwashers means zero breakages and flexible half loads. They also soften hard water, keeping your dishes spotless.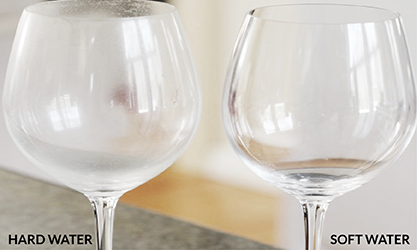 BUILT-IN WATER SOFTENING DEVICE
Designed for locations with hard water. (External water softener required for water hardness above 800 ppm.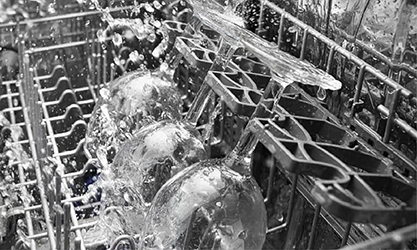 COLD WATER WASH
Washes delicate crockery using room temperature water.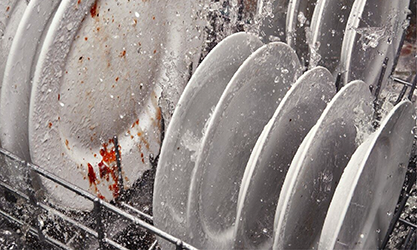 PREWASH
Moistens tough stains, making them easier to remove from dishes and utensils. Perfect for daily loads.